Does your business or supply chain depend on high quality precision sheet metal fabricated products?
Group Manufacturing Services, Inc. is a well established contract manufacturing company that operates a state-of-the-art manufacturing facility in Tempe, Arizona.
We provide precision sheet metal fabrication services and custom sheet metal parts manufacturing for a wide variety of industries.
At GMS, we understand success in the precision sheet metal industry can depend on many factors.
Three major factors that we consider a top priority are: customer service, quality assurance and maintaining a competitive pricing structure.
To that end, we are 100% committed to delivering quality manufactured parts that meet or exceed our client's specifications.
Additionally, your sheet metal parts will be delivered on-time, and they will be competitively priced.
Read on to learn more about the full range of precision sheet metal services we offer.
Precision Sheet Metal Fabrication: One Part Knowledge, Two Parts Expertise
Group Manufacturing Services, Inc. is your full service sheet metal manufacturer.
What does this mean to our customers?
We do it all, from start to finish.
A GMS, we understand that every client will have a different set of goals in mind.
We are committed to providing all our customers with the individual service and attention they deserve.
In addition to our unbeatable customer service and competitive pricing, Group Manufacturing Services, Inc. is your one stop CNC machine shop for precision sheet metal parts and products.
Our skilled team of expert craftsmen take great pride in transforming your digital designs into tangible precision sheet metal products.
When it comes to precision sheet metal, you just won't find a more reliable sheet metal component manufacturer than Group Manufacturing Services, Inc.
Client Support at Any Stage
At any point during the manufacturing process our skilled team of experts can assist you with:
Design
Engineering
Prototyping
Fabricating
Finishing
Turn-Key Assembly
Warehousing/Shipping
Whether you have a rough sketch or a highly developed idea, we offer complete design, engineering, and prototyping services.
Utilizing process management systems our engineers routinely find methods to decrease production times and reduce overall production costs.
Our  staff of expert engineers and designers are always ready to assist you at any stage in the manufacturing process.
Next let's take a look at our facilities and how we get the job done.
Precision Sheet Metal Facilities
Group Manufacturing Services, Inc. maintains a 72,000 square ft. state-of-the-art facility located near Phoenix, Arizona.
Our expert team of engineers and fabricators have access to the latest high-tech equipment necessary to produce very high quality precision sheet metal parts.
For example, we operate AMADA and PRIMA lasers that are capable of cutting ¾" armor with extreme precision.
Also at our disposal are AMADA and WYSONG press brakes that can easily bend solid steel with up to a 350 ton capacity.
Our advanced manufacturing equipment and optimized shop floor systems allows Group Manufacturing Services, Inc. to handle both large and small sized production runs with ease.
We have assembled the best team of expert machinists business.
All our technicians are highly trained in all aspects of sheet metal fabrication.
Precision Machining
Shearing
Punching
Laser Cutting
Deburring
Forming
Tapping
Sawing
Welding
Milling
Drilling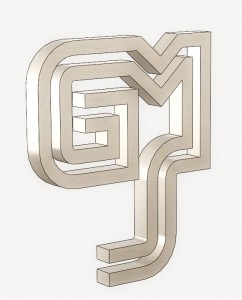 At Group Manufacturing Services, Inc. our goal is to always put the client first while maintaining a clear and open line of communication.
The quality management and quality assurance systems we utilize ensures the production of only the highest quality sheet metal components.
By keeping such a keen eye on efficiency, Group Manufacturing Services, Inc. is able to remain very competitively priced.
It just makes good business sense.
Precision sheet metal fabricated products are now only a phone call away!
Contact the expert team at GMS today and see how we can help you optimize your supply chain and deliver the highest quality precision sheet metal parts!