Group Manufacturing Services, Inc. is a contract manufacturing company and precision sheet metal CNC machine shop located in Tempe, Arizona.
We specialize in precision sheet metal fabrication and manufacturing precision sheet metal products.
At Group Manufacturing Services, Inc. we offer a full range of precision sheet metal and  CNC machining services including:

Contract Manufacturing
Product Design Support, Engineering and Prototyping
Precision Sheet Metal Fabrication
Precision Machining
Metal Finishing
Value-Added Turnkey Assembly
At Group Manufacturing Services, Inc. you'll find only the most advanced metal fabrication, CNC machining, product assembly and on-site metal finishing equipment in the industry.
GMS is a team of highly skilled professionals with the experience, talent and pride to make those tools perform to your exact specifications.
Whether you need to produce a single prototype or thousands of flawless units, GMS is the quality manufacturing service you have been looking for.
We are proud to serve a wide variety of industries including: military, aerospace and telecommunications.
We have the ability to turn your concept into reality as well as the expertise to enhance your design for maximum fabrication efficiency.
GMS: Delivering Quality Manufacturing Services Since 1984
GMS opened its doors in Arizona in May of 1984.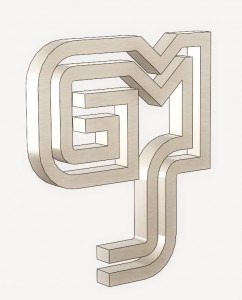 At that time we employed 15 people and utilized a 12,000 square foot facility, generating and annual sales of $1-1.5 million.
As time has passed, we have steadily increased our sales, personnel, equipment, processes and technology.
Today, Group Manufacturing Services, Inc. currently employs approximately 90-100 people in a 72,000 square feet state of the art facility, and our annual sales are currently approaching $15 million per year.
Two major factors have contributed to this expansive growth:
Our fantastic client base
Our dedicated and professional employee group (who by the way are 90% owners of the company!)
These two elements are the foundation that GMS has been built upon, and the reason we will continue to grow in the future.
Industry Certifications
By maintaining certain manufacturing industry certifications, Group Manufacturing Services, Inc. is able to provide a superior level of quality manufacturing services across a wide variety of industries.

From Start to Finish GMS Does it All
From start to finish Group Manufacturing Services, Inc. puts all the manufacturing pieces together for you.

Precision Sheet Metal Fabrication
Precision Machining
Electro-Mechanical Assembly
Metal Finishing
Quality Assurance Systems
Shipping and Warehousing
Take the time to speak with our professional staff members and find out how GMS can take the all complexity out of the manufacturing process, and put you on the right track!

GMS is where precision meets quality.
Let's take a deeper look into our capabilities and core competencies, beginning with… precision sheet metal.